Phone Systems
Big phone system features.
Small phone system cost!
(And 100% managed for you!)
Let's be honest; most people aren't happy with their current phone solution.
It's expensive, lacks features, isn't flexible, and worst of all there's never anyone helpful to support you when you need it.
What you really want is…
a cost-effective solution that provides all the features of the biggest phone systems.

a system that can be customized to fit your needs, and can scale with your business.

reliable, friendly, and flexible support.
This is exactly what our phone systems provide!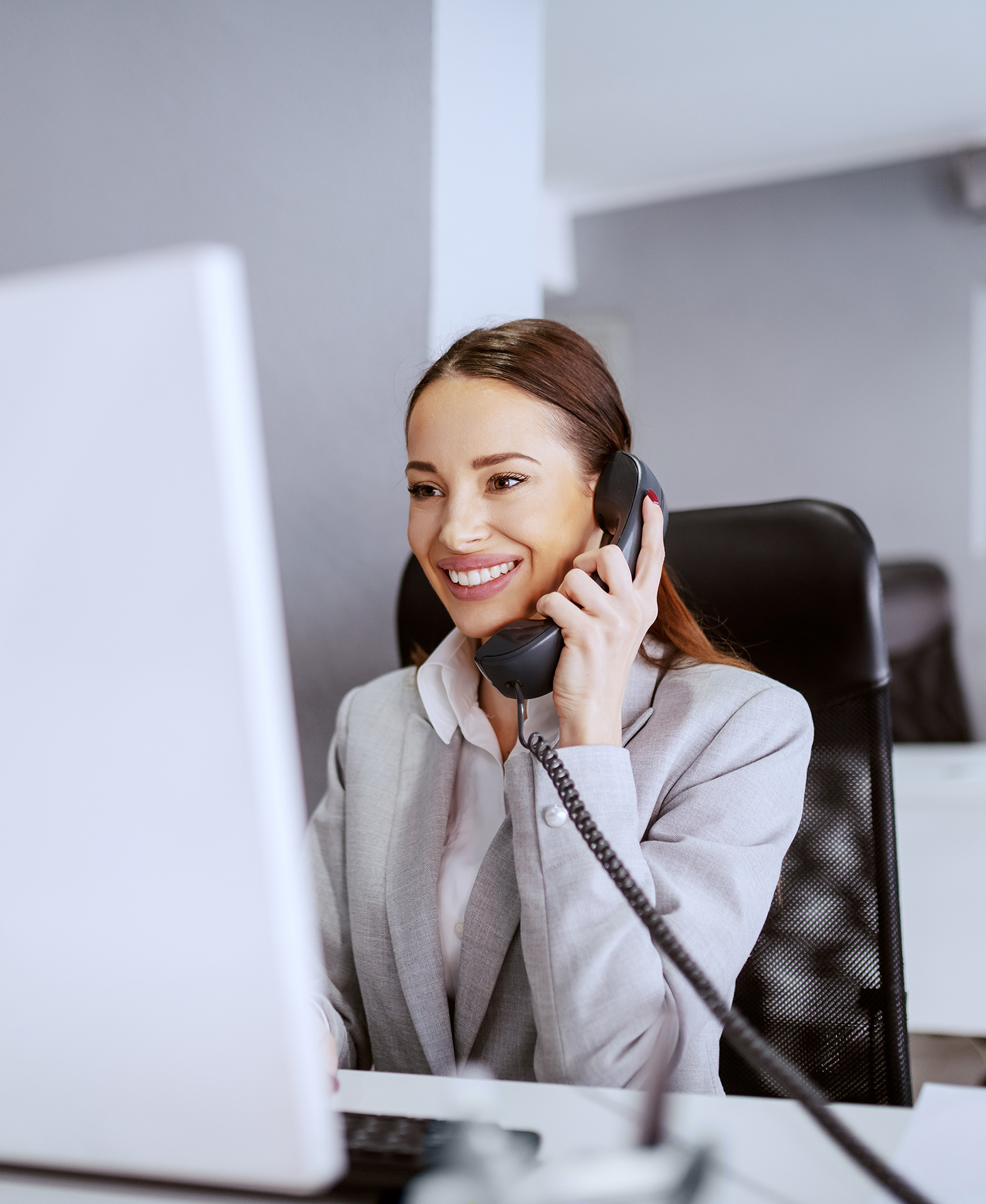 Onsite Phone Systems
Performance & Power – Keep your phone lines, upgrade your phone system
Our on-site phone system solutions include everything our cloud-based solutions do. The only exception is that the physical phone system itself is in your facility. This solution is useful for businesses which have special needs such as the desire for full physical control, low internet bandwidth, or a large number of phones.
Devices Available:
Phones
Wired Headsets
Wireless Headsets
Conference Phones
Extended Button Panels
And More!
Cloud Phone Systems
Our cloud-based phone solution offers all the features you'd expect in a quality phone system with none of the local equipment wasting space. Cloud-based means it's available anywhere you are.
Our cloud-based solution keeps your phone data safe and available. The only thing you need to bring is an internet connection. There's no local servers or other mess to deal with.
All our phone solutions are completely managed by us. You tell us what you want your customer experience to look/sound like and we'll handle the configuration for you. This isn't just the initial setup. We continue to manage your solution for the life of the service.
View Additional Features & Details
This option makes your business's phone management more efficient and it is extremely easy to grow. From one telephone to thousands, your business's phone system can grow without having to upgrade hardware!
Advanced features: From phone trees, to call queues, to having calls follow you from desk to cell. Our features can ensure you never miss a call. And if the time isn't convenient to take the call you can send it to voicemail and enjoy features like voice to text in your email so you know what your messages are at all times.
Our service also supports faxing through our virtual fax platform. Our platform support fax to email, online faxes as well as faxing from your current fax machine. Our system is designed to support HIPAA and PCI compliance if needed as well.
Features Include:
Virtually unlimited Extensions – Add all your office phones as well as phones at other locations when needed
Virtually unlimited Telephone Numbers (local, long distance and/or 800)
Central Device Management – Quickly make changes to phone configurations
Business Hours time schedules – Send calls one way during specific hours then another way outside of those hours
Auto Attendants (IVR) menu – Prompt customer to press 1 for sales, 2 for support, etc
Ring Groups – Ring multiple phones based on telephone numbers, IVR option, etc
Feature Codes – Easily dial or press a button to change basic configuration settings
Blacklist – List of telephone numbers to always block
Generic Voicemail – Voicemail not assigned to a specific user
Call Recordings – Enable recordings for specific users, telephone numbers or entire office
CDR – Call Detail Records, shows who called, when and what happened
Voicemail to Email – Get your voicemail through your email, so you will never miss a call
Findme/Followme – Ring both your desk phone and your cell phone, so you're always available
Online Portal – Access an online portal to see or change your phone settings as needed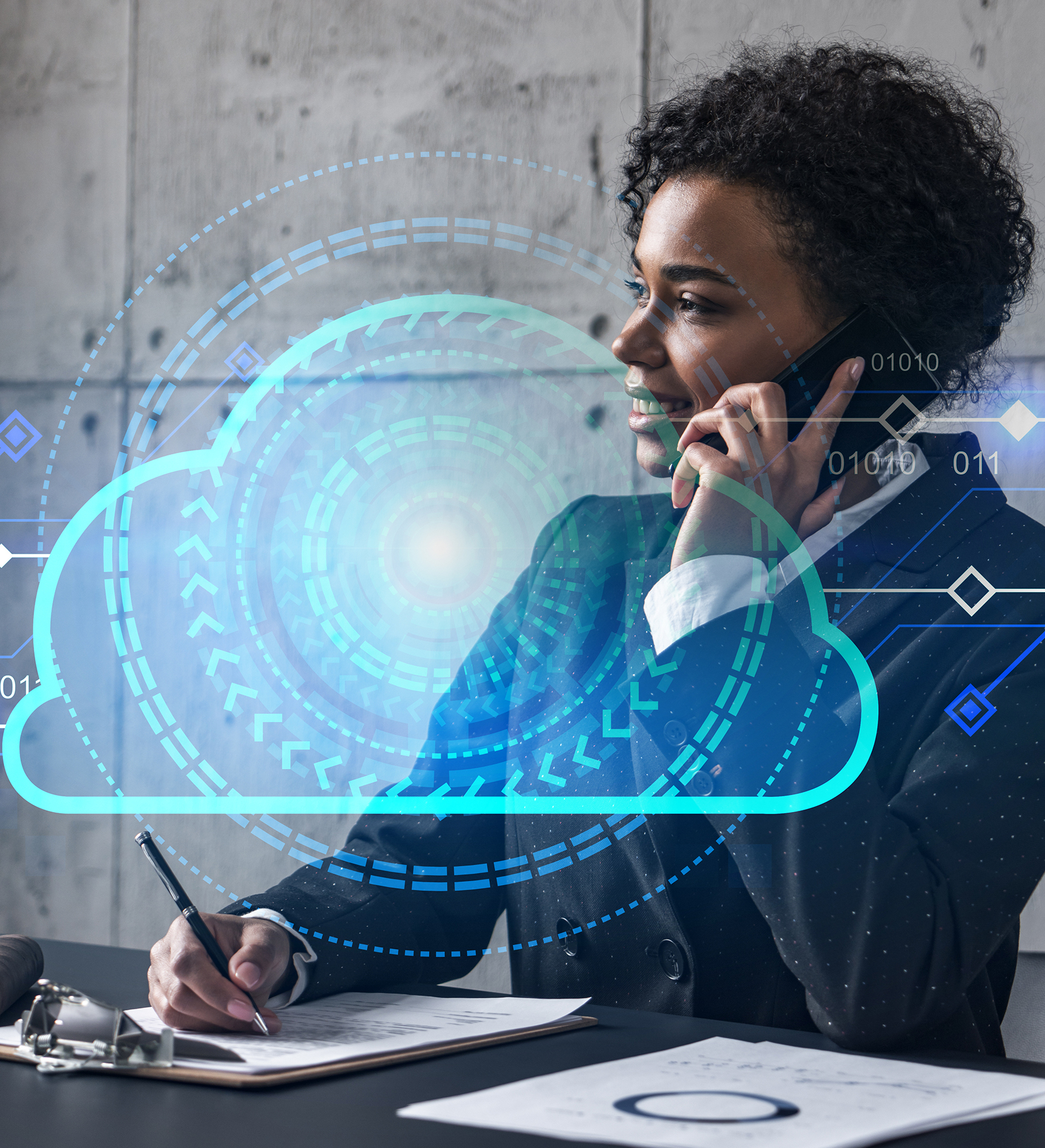 Phone queues & Advanced Queue Features
desk phone or cell phone (app android/apple)
Find me / follow me available
Frequently asked questions
Regardless of whether you choose an on-site or cloud-based phone system, when you hire Central Georgia Technology, your phone solution will transform from outdated and complicated to fresh and effective!
Do we need to change our phone numbers or extensions?
No. We will handle all the process of porting your phone number(s) over and building out extensions to your liking.
We have both local and remote employees. Is this a problem?
No. Our cloud-based approach means anyone with internet access can be on your phone system. We offer traditional desk phones, wireless phones, and even software to use your smartphone as your office phone! Even those with on-site phone systems can be accommodated.
But it's a difficult process?
No. We handle all the heavy lifting, so you don't have to.
Can I use the phone I already own?
Usually. If you currently have a compatible VOIP phone, we would be happy to use it.
What about video conferencing or other telephony-related needs?
Just ask. We have solutions for all your telephony needs; from your pocket, to your desk, to the conference room (and beyond!)